Frankenstein
music and libretto by Gregg Kallor / adapted from Mary Shelley's novel
Sketches from Frankenstein, premiered in October 2018, encompasses three scenes of a planned two-act opera. A departure from the brutish spectacle with which Mary Shelley's timeless, haunting novel is often associated in pop culture, this Frankenstein opera presents the heartbreaking story of a living, feeling creature, brought into the world only to be forsaken by its creator and left to fend for itself. Told from the Creature's perspective, Frankenstein focuses on the horror of alienation.
What drives my creation of this opera more than anything is the potential for helping us to connect with the characters and with each other in an elemental and deeply needed way; to help us better listen to one another, especially in an era of intensifying xenophobia and virulent tribalism. The novel was published 200 years ago; and still, we continue to vilify "otherness." Frankenstein compels us to consider our humanity.
I want to lift Shelley's staggeringly beautiful work off the page with music that makes us feel for the Creature, whose tragic existence is also a stark reminder of the unintended consequences of unfettered ambition and unlimited scientific potential, and of the need for empathy. Frankenstein is a cautionary tale, especially within our own era of genetic engineering and unprecedented advances in biotechnology. With viable artificial intelligence no longer a mere fantasy, the ethical questions Frankenstein poses become ever more urgent for our time. I believe that telling this story, in this time, and in this way, is vital.
These Frankenstein sketches are a work in progress; they are the seeds from which I hope the opera will grow into a fully staged and orchestrated production. My goal is to approach the storytelling with a clarity and relatability that allow the humanity of the text to speak through the music.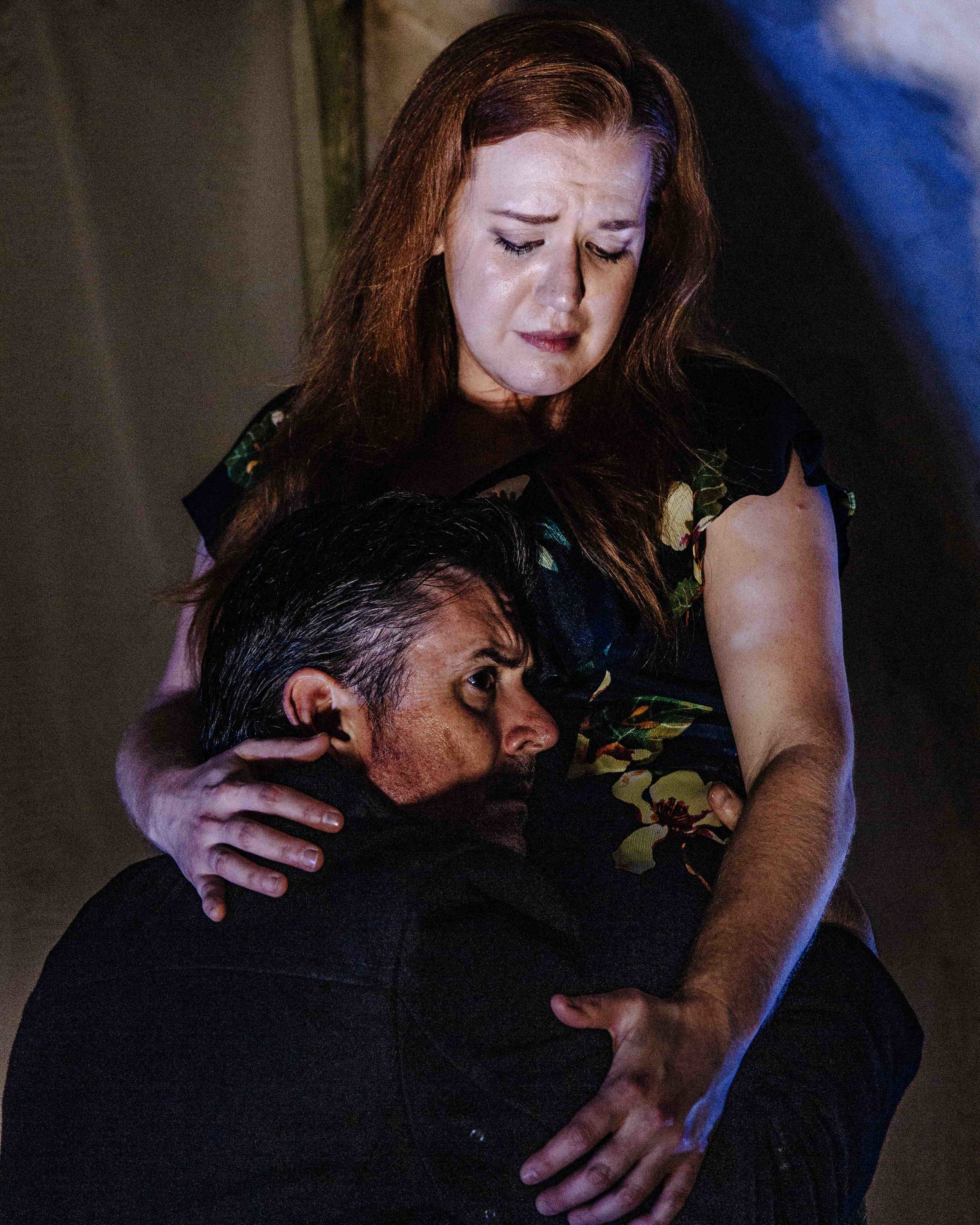 "Here, as in The Tell-Tale Heart, Kallor achieved a perfect balance of text and music. The libretto hued quite closely to Mary Shelley's original text, serving as a welcome reminder of her wonderful prose. Kallor's music is a most interesting synthesis of elements of classical and jazz, galvanized into a singular compositional voice. There is plenty of heartfelt lyricism in his music, yet also enough complexity to keep it intriguing for those of us who seek more."
–Arlo McKinnon, Opera News
NEW YORK'S MOST MEMORABLE CONCERTS OF 2018
The world premiere of Sketches from Frankenstein was featured as one of the Most Memorable Concerts of 2018 by both WQXR and OperaWire!
"But if I simply must select a single performance, above all, then that is actually quite easy: Gregg Kallor's Sketches from Frankenstein."
–Matt Costello, Opera Wire
"The observations in the words, and the depth of feeling in the music were extremely powerful.
...How the rest of the opera unfolds remains to be seen. But for the time being, the monster's anguished monologue that encompasses so much of the story's larger themes could easily be a 'scena' to perform in recitals – especially as sung by the plush voice of Joshua Jeremiah. Singers are augmenting their standard romantic-era Schubert/Schumann/Wolf repertoire in any number of ways, and the penetrating dramatic truths of Frankenstein might co-exist with 19th-century lieder more easily than one might think."
–David Patrick Stearns, Condemned To Music
"Rising up from a groan of pain out of the cello, Kallor's dynamically-charged score is intricate yet approachable with long, singable lines and plenty of moody atmosphere... What it does do extremely well is support the emotional journeys of its protagonists.
…As Frankenstein recounts his creation's chilling promise that "I will be with you on your wedding night", a hollow voice drifts in from an adjoining burial chamber to merge in haunting harmonies – a seriously chilling moment."
–Clive Paget, Limelight
"The score of these sketches was modern, edgy, well-matched to the subject matter, while not being chaotically 12-tone. The cello, played with a warm beauty by Joshua Roman, echoed the sung pleas of both the creature and the cornered Frankenstein. You can imagine what that wonderful instrument sounded like in the stone chambers.
And the composer played the piano part, his technique itself dazzling as he kept the propulsive, fierce music racing to match the emotional intensity of the dramatic scenes being played, both on the stage area, and even amidst the audience itself.
Quite something. The singers also reveled in the drama and the sheer sonority of the piece.
...It's my guess that everyone in attendance came away from this night feeling that this had been an extraordinary experience."
–Matt Costello, Opera Wire
"The moving performance, a credit to Kallor, was also a reminder of the emotional depths in Frankenstein, a quality nearly forgotten in the teenage Mary Shelley's evocation of fear and longing at the dawn of industrial science. Frankenstein is so often read as an allegory of scientific hubris, of humans' ability to play God with nuclear power, genetics, and artificial intelligence, that its poetry and complexity have all but been obscured by images of Robert Oppenheimer, Craig Venter, and Ray Kurzweil. Shelley didn't write an admonition on playing God. She wrote a story about humanity losing its soul."
–Kevin Berger, Editor
"Kallor's music is equally Straussian in scale and emotional impact."
–Rick Perdian, Seen and Heard International
"Kallor's a musician of great atmospheric sensuality, who, on opening night, played piano with equally great sensitivity.
His sketches from Frankenstein, for instance, put a refreshing spin on Mary Shelley's much-adapted novel about an 18th-century scientist and his automaton. While many previous retellings have milked the Romantic horror angle of the epistolary fable or simply reached for camp, Kallor focuses his account on the psychology of the beast, the loneliness experienced by a creation who yearns for (but can never quite realize) companionship.
...the portrait was complex, by turns frightening and sympathetic."
–Joel Rozen, Parterre Box
"Kallor's sterling artistry and riveting sense of theater made this October journey to Hell and back an experience to savor.
Kallor's music is many good things: intelligent; unapologetically theatrical; emotionally evocative; virtuosic yet sensitive in its texturing. It is tonally coherent without overt predictability, accessible without banality. Kallor consistently provides precisely calculated support to his vocal lines, while also giving them temporal and contrapuntal space in which to work their condign effects.
Spooky, meaty stuff."
–Charles Geyer, My Scena
"Audacity informed everything about this performance.
... These were sketches, of course, which the composer terms a work in progress, but I hope the final shape of the piece keeps the terrifying intimacy that we witnessed in Brooklyn.
... This is a composer I look forward to following."
–Byron Nilsson, Words and Music
"While the composer considers this a work in progress -- and sketches at that -- he certainly gets to the heart of things... In Kallor's own libretto, the humanity of the monster is clearly evident from the moment of his appearance, with the sometimes anxiety-ridden score (for piano and cello, here) adding to the anger and frustration of the deformed and crazed character."
–Richard Sasanow, Broadway World
"The greatest achievement of Kallor's scores turned out to be the contrast between the stubborn unresolve of the music and the sheer anthemic catchiness of the vocal melodies."
–Alan Young, New York Music Daily